About Us
Tribal Leaders Summit & Trade Show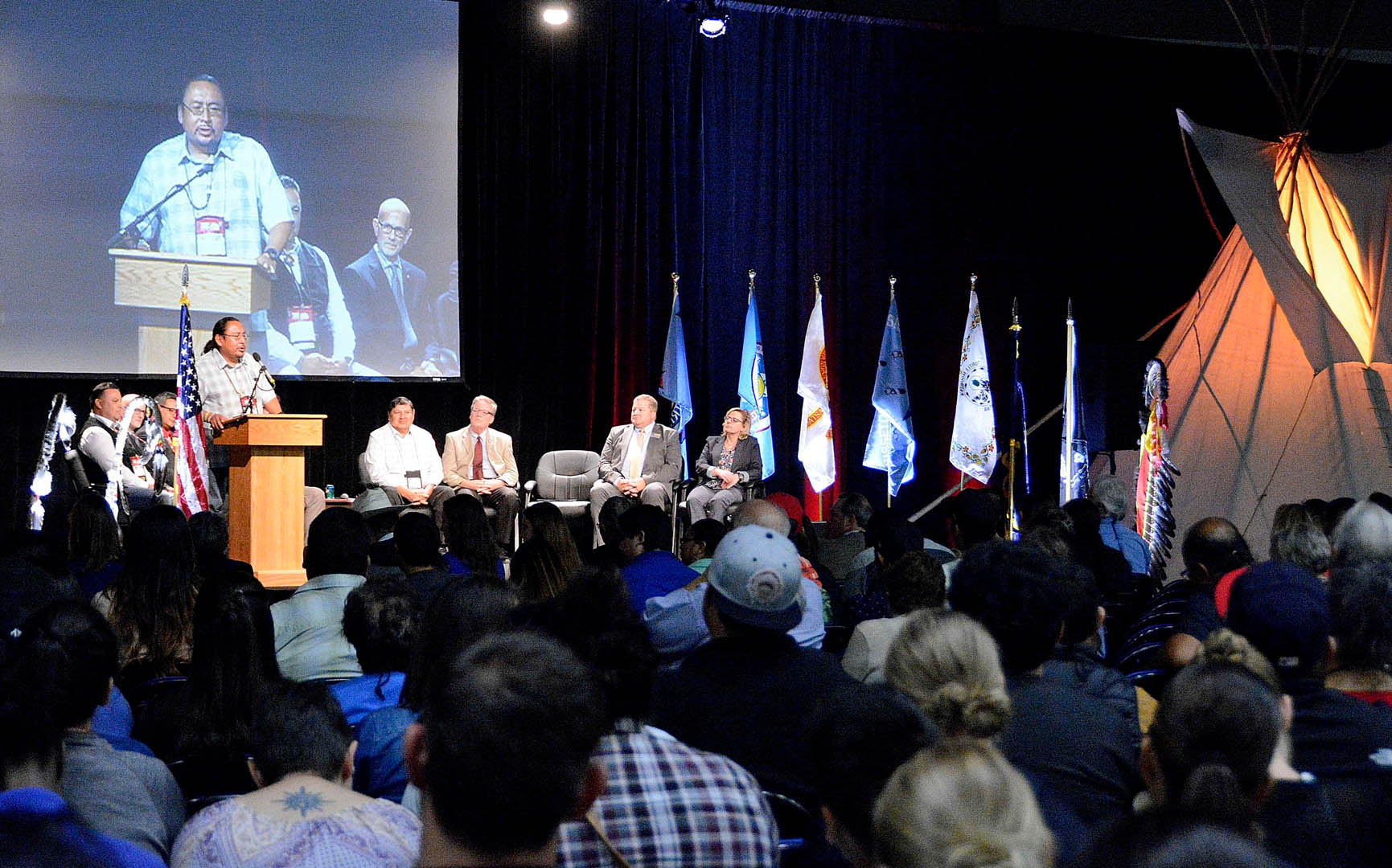 Each year United Tribes Technical College hosts the Annual Tribal Leaders Summit and Trade Show, bringing current and future leaders together to discuss the relevant issues facing our tribal nations and citizens.
The Summit attracts approximately 700 attendees who represent tribal leadership, and federal and state partners, from throughout the Great Plains and Indian Country. UTTC students attend as part of their college curriculum to gain insights into future career opportunities as part of our event.
Year after year, the Summit has drawn a loyal following of participants eager to learn about innovative ideas, best practices, and relevant approaches, in tribal leadership, governance, and sovereignty.